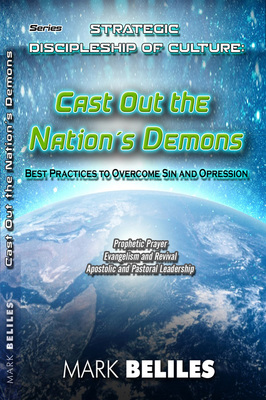 To Overcome Sin and Spiritual Oppression the Church must Disciple Nations and Cities to Cast Out their Demons:
In the Great Commission found at the end of the Gospels Jesus made it clear that evangelism and church had a purpose: to "go . . .and make disciples of all the nations" (Matthew 28:19). In the historic church that first transformed pagan Europe into a Christian culture, we have evidence in history of how they understood their mission. They did not start building places of worship for several centuries. Their primary focus was on building people who were like ambassadors of another kingdom sent outside the church to every sphere of cultural life (i.e. the 7 "mountains" in each locality).

Often today the measurement of success for a pastor is if there is increasing numbers of members (and a mega-church is deemed superior), and construction of their own facilities. Along with that is the number of church activities and events (even though almost all are religious activities and rarely related to transforming culture outside the church). But in the New Testament those measurements of success are non-existent. Jesus himself and all of the Apostles would have been considered a failure by this criteria. None built a church building and their members were relatively small in number.

But when Jesus gave the mission to go preach, baptize and "make disciples of all the nations" He went on to also give them criteria for measuring themselves. In the parallel passage of the Great Commission found in Mark 16 Jesus added "signs" that would follow this mission. In other words, there was a way to measure progress of evangelism and discipling of nations. He gave them measurable goals as follows: "cast out demons, speak with new tongues, take up serpents and…drink anything deadly, and lay hands on the sick." Most people read these things in purely a personal manner, but since they followed Christ's reference to "nations" then these signs should be equally applied to the larger mission as well.
Indeed when doing so, they become even more interesting.

Most pastors do not wish to be directly political but they do desire that their members really get equipped to make a difference in their vocations and callings. With this in mind we have developed tools and resources and a coaching program to help pastors effectively train and mobilize their members for leadership in all the "mountains" or areas of influence such as family, business, education, media/arts, medicine, and government.

Let us serve you. For each of the best practices below you will find great teaching and suggested resources in the book above. You also may discuss other tools and materials that fit your unique need by contacting us.

3 Best Practices to overcome Sin & Spiritual Oppression:
1 CRY OUT - Community-oriented Unified Prayer

2 REACH OUT - Outward-oriented Apostolic Evangelism
​
3. SEND OUT - Pastors that equip for community leadership


---
---
Unified prayer for the nation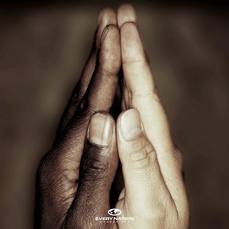 ---
---
missional evangelism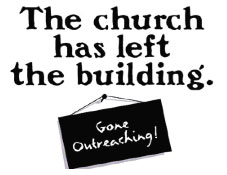 ---
---
apostolic and pastoral equipping of leaders for society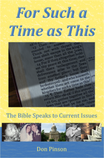 Pastor Don Pinson's book For Such A Time as This has 52 lessons (for each week of the year) that addresses the modern issues facing Christians in our nation today. It offers an example of how pastors can help their members for response to their culture.
215 pages softcover
$15.95
---

This free online introductory course called Watchmen on the Walls designed for pastors It includes sessions taught by Mark Beliles, David Barton, Stephen McDowell and Dean Nelson.
Click here.
---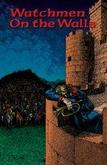 This book for pastors called Watchmen on the Walls: Pastors Equipping Christians for their Civil Duties, is used in the course above, is also available for purchase.
$8.95
Click here
---
read testimony of the equipping ministry of pastor Mark beliles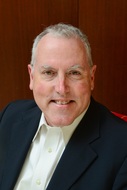 Can a church disciple a nation? The story of Mark Beliles seems to suggest that it can. He has never had a church larger than 150 people but his goal while pastoring for 35 years has always been to not build a big church but rather build "big" people who are equipped with a vision to make significant influence in their culture. The result has been big impact without ever being a mega-church. Below is Beliles' story of only his work in America. His international work is found on the global website called
www.NationalTransformation.com
In 1980 pastor Mark Beliles first was awakened to the reality of the impact of Christians, and especially pastors in the founding of America. He became more active in civic affairs and local political action, and was a founding board member of a pregnancy center for unwed mothers in his city. But the awakening in him of the broad meaning of the Great Commission of Jesus Christ (Matt 28), finally led to him sense a call not only to disciple his own people more effectively, but any other Christians and pastors in America that may wish for the same.
So in 1983 Mark Beliles, a pastor in Charlottesville, Virginia, started the Providence Foundation (as a teaching ministry based out of the church) to equip "Christians of any culture and age to fulfill the Great Commission and disciple the nations for the glory of God." Beliles served as president and/or chairman of the Board of Providence for 30 years. By early 1984 he wrote a course and manual called
America's Providential History
. A few months later another pastor Stephen McDowell moved from Georgia to join Mark in the mission as its Executive Director. Beliles became president of the ministry while remaining a fulltime pastor for the next 25 years.
After teaching the course in his own church Beliles then taught it as a seminar for the first time elsewhere in Berkeley, California with his mentors present: Verna Hall, Rosalie Slater and Jim Rose. With their encouragement he then launched out and taught it many other cities across the nation that summer of 1984. He also wrote and launched another seminar on the
Principle Approach to Education for Home and Church Schools
the following year.
In 1986 he wrote and launched a third seminar on the Constitution, plus Christian history tours to the nation's capitol. By 1987 there were trained instructors of these seminars in about 25 cities across the nation and he began to be recognized for his work. A U. S. Congressman gave Beliles an award to recognize the "significant work of this organization in restoring America's Christian form of government established by the Constitution." And Republican presidential candidate Rev. Pat Robertson of the Christian Broadcasting Network was hosted by Beliles for a special event at which Robertson commended Mark's writings as among "the greatest materials I've seen" on these topics.
In 1988 Mark met David Barton and Cindy Jacobs and began to help each other from time to time on various projects. Barton soon launched Wallbuilders and became a good friend and collaborator for the next 25 years. That year Beliles wrote
In God We Trust Tour Guide
and another booklet called
Missing Keys for the Total Reformation of America
. But the next year 1989 was the launch of an annual summer Institute for training leaders from across America and the world. It featured each summer dozens of nationally-known Christian speakers on cultural transformation.
1989 was also when the original course manual was published as a book:
America's Providential History
. It became the basic text used by churches, schools and families nationwide for over two decades, selling about 400,000 copies. It inspired many leaders to get involved in transforming all the key spheres of cultural influence (today called "mountains"). Joyce Meyer Ministries began pushing it in all of their conferences and periodicals. Some of those who read it later became members of Congress, governors, judges, and White House staff. Leftists and liberals such as Bill Moyers of PBS, university professors, and bloggers also identified the book as one of the most significant influences in shaping American culture (in a way they do not like). The Conservative Book Club made it the featured selection along with Chuck Colson's book in 1992, saying it was "destined to be a classic."
1989 was also when Mark began to be invited to participate in many other influential Christian organizations and coalitions to transform America for Christ. He was asked to speak in the official observance at the University of Virginia, with the university president and faculty, to stand with Chinese students after the Tiananmen Square massacre. And he spoke at the Virginia state Home Educators Convention which was becoming a new huge education movement of which Beliles and his wife were pioneers in their town with their 3 home-schooled children. Indeed by 1990 Beliles had started teaching a new seminar just for training parents how to home-school and launched an innovative academy that was based on cooperation among home-schooling families. He and his wife were featured in various tv news interviews and news articles published nationwide.
In 1991 Beliles was asked to give advice on Christian history and principles that need inclusion in popular media and the arts to executives at the Turner Broadcasting Network. He also hosted the head of the National Religious Broadcasters at an event in 1992. That same year Beliles was speaker at a predominantly African-American student conference and has been active in reconciliation and training of black leadership ever since. 1992 also saw a significant event that Mark organized and hosted in cooperation with the Foundation for American Christian Education. The Columbus Quincentenary symposium brought together several hundred people to hear many Christian history scholars from across the nation.
Beliles started a city-wide pastors council at that time that he helped chair for several years that drew together leaders of many denominations. He gave the invocation at the Virginia state Republican Convention in 1993 and the Virginia General Assembly in 1994. He also launched a new creative-arts event using living history in his city of Charlottesville called the annual Jeffersonian Thanksgiving Festival (sponsored by the city and lasting almost 20 years). He co-authored two new books at that time: One was a book for pastors called
Watchmen on the Walls
and one was for international audiences called
Liberating the Nations
, which today has been published in many languages by the tens of thousands around the world.
A third book was
Jefferson's Abridgement of the Words of Jesus
. It was Mark's work on a Ph.D. that led him to research about the religious history of Thomas Jefferson, and his discoveries led him to then organize and host a scholarly symposium that was held in 1996.
Religious Culture in Jefferson's Virginia
was co-sponsored by the Providence Foundation and the Virginia Foundation for the Humanities and held in the University of Virginia rotunda. Religious scholars came but also a who's who of Jefferson scholars and historians (from Harvard, Monticello, etc) to present papers, of which many were later published in a volume published by an academic press.
In 1998 James Hutson of the Library of Congress visited Beliles and cited his research in various publications, and Beliles also began to serve on his city's Historic Resources Committee and became its chairman for a dozen years. Beliles received his Ph.D. in Christian Thought in 1999 from Whitefield Theological Seminary and his dissertation was entitled
Free As the Air: Churches and Politics in Jefferson's Virginia
.
After 15 years, Beliles shifted from being president to chairman of the board of the Providence Foundation. He also spoke in 1998 at a preliminary event for the Franklin Graham Festival and in 2000 he received an award as pastor of the year in Virginia from Concerned Women of America. He organized and moderated Charlottesville's annual prayer breakfast which gathered civic and religious leaders. This became critically important after the September 11, 2001 terrorist attack, for he was able to assemble leaders immediately for two prayer vigils that very week. Beliles also started soon thereafter the first house of prayer in Central Virginia to foster 24/7 prayer and worship by many different churches and prayer groups.
In 2002 Beliles organized and hosted another scholarly symposium on Jefferson and the Wall of Separation of Church and State gathering Martin Marty, James Hutson and many other scholars. And at a conference in Washington later that year Beliles was requested by Joyce Meyer to take some of her time to speak to thousands of pastors.
Beliles was featured in a film about church and state called
The Wall
in 2003 and then on a special tv show produced by Joyce Meyer in 2005 called
Stand Up and Be Counted.
It was seen by tens of millions of people. In 2005 also published a new book:
Contending for the Constitution
. Then in 2006 Beliles founded the Biblical Worldview University which is today led by Stephen McDowell. Also that year the coaching and networking of leaders nationwide was more formally organized by the creation of the America Transformation Company (also known as the Transformation Network).
Indeed Beliles' work in America and internationally was one of the contributing factors to an emergence of a global new transformation movement that now is well-known around the world. In 2007 Beliles co-authored a new book for the 400th anniversary of the founding of America at Jamestown and spoke at major events to mark that at Virginia Beach and Jamestown. He was invited to the west wing of the White House to consult with staff he had personally trained several years earlier. And President Bush expressed appreciation for Mark's books.
In 2007 Pastor Beliles finally turned over the primary leadership of his church to younger leaders so he could devote himself more to apostolic ministry to leaders nationwide and globally. At that time Beliles' global work with leaders was featured on the Christian Broadcasting Network news after he met with Gordon Robertson. Beliles also had personal meetings in 2007 and 2008 with Peter Wagner, Doug Coe, Luis Bush, Sam Ericson, Tony Perkins and many other influential leaders.
In recent years Beliles has joined the Apostolic Council with Bishop Harry Jackson and the International Communion of Evangelical Churches, which are predominantly African-American churches that are raising up leaders to turn the nation back to Biblical principles. Beliles also is part of the Transform USA movement, and a committee that is planning events for the 400th anniversary of the coming of the Pilgrims at Plymouth, Massachusetts.
In 2012 Beliles served his city by being the official co-chairman of its 250th anniversary celebrations and was honored afterward by the Mayor and City Council for this work. In 2013 he helped organize a nationwide summit on the 4-14 Window which is mobilizing the church to reach children ages 4 to 14. And in 2014 Beliles retired from his official responsibilities with the Providence Foundation after 30 years and began to devote himself especially to being president of the America Transformation Company to do fulltime leadership coaching and networking for the transformation of America.
In 2013 Beliles published
The Selected Religious Letters and Papers of Thomas Jefferson
, and then in 2014 it's companion book that analyzes these documents called
Doubting Thomas? The Religious Life and Legacy of Thomas Jefferson
by Morgan James Publishers. And another book is due later in 2014 called
Playful in His Closet: The Complete Religious History of Thomas Jefferson
. These scholarly works are a culmination of twenty years of Mark's research in the field.
To date Beliles' has taught in about a hundred cities and in about 25 states in America and now works regularly with cultural leadership teams he has trained in many of those places. He is part of the scholar's committee of the U. S. Coalition of Apostolic Leaders and is a facilitator and speaker in the Reconciled Church movement with T. D. Jakes, James Robison, Harry Jackson and others. He communicates regularly with several thousand leaders via social media and modern technology as part of his own America Transformation Company. This network is now a ministry independent of, but still closely working with the Providence Foundation and its Biblical Worldview University.
Together these ministries are truly changing the world for Christ. All glory be to Him who sits on the throne.
---
---
Let us serve you. Dr. Beliles and others advise and coach many church networks such as the one in the photo at right led by Bishop Harry Jackson. Contact us and let us explore what your needs are.