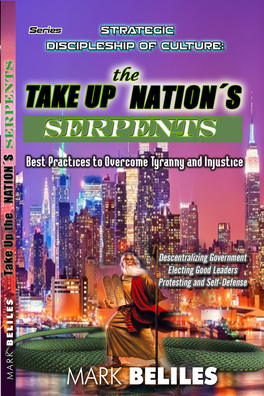 To Overcome injustice and tyranny the Church must Disciple Nations & Cities to Take Up their Serpents:

In the Great Commission found at the end of the Gospels Jesus made it clear that evangelism and church had a purpose: to "go . . .and make disciples of all the nations" (Matthew 28:19). In the historic church that first transformed pagan Europe into a Christian culture, we have evidence in history of how they understood their mission. They did not start building places of worship for several centuries. Their primary focus was on building people who were like ambassadors of another kingdom sent outside the church to every sphere of national life (i.e. the 7 "mountains" in each locality).

Often today the measurement of success for a pastor is if there is increasing numbers of members (and a mega-church is deemed superior), and construction of their own facilities. Along with that is the number of church activities and events (even though almost all are religious activities and rarely related to transforming culture outside the church). But in the New Testament those measurements of success are non-existent. Jesus himself and all of the Apostles would have been considered a failure by this criteria. None built a church building and their members were relatively small in number.

But when Jesus gave the mission to go preach, baptize and "make disciples of all the nations" He went on to also give them criteria for measuring themselves. In the parallel passage of the Great Commission found in Mark 16 Jesus added "signs" that would follow this mission. In other words, there was a way to measure progress of evangelism and discipling of nations. He gave them measurable goals as follows: "cast out demons, speak with new tongues, take up serpents and…drink anything deadly, and lay hands on the sick." Most people read these things in purely a personal manner, but since they followed Christ's reference to "nations" then these signs should be equally applied to the larger mission as well. Indeed when doing so, they become even more interesting.

​Let us serve you. For each of the best practices below you will find great teaching and suggested resources in the book above. You also may discuss other tools and materials that fit your unique need by contacting us.

3 Best Practices to Overcome Injustice & Tyranny:
1 KEEP IT SMALL - Limiting Government via constitutions, etc

2 GOD'S TERRORISTS - Good Government via voting, campaigning, advising

3 RIGHTEOUS RESISTANCE – Opposing evil via protest, flight, self-defense


---
---
limiting government powers
| | |
| --- | --- |
| | We provide the most thorough Biblical teaching about government, law and politics that you can find anywhere. Dr. Beliles' acclaimed teachings on the topic are available in a variety of formats. His teachings are completely detached from any partisan cause or social issues, and rooted in 2000 years of theology and history. Read an article on the founder's quotations of principles of government by Clicking here. |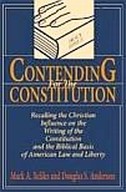 This book Contending for the Constitution: Recalling the Christian Influence on the Writing of the Constitution and the Biblical Roots of American Law and Liberty follows its sister book Defending the Declaration. Mark Beliles and Douglass Anderson present a thorough foundation of biblical principles of government and show how modern politicians are departing from it.
$15.95
Click here
---
Defending the Declaration: How the Bible and Christianity influenced the Writing of the Declaration of Independence. Law Professor Gary Amos presents a thorough foundation of biblical principles of the American Revolution.

$15.95
---
voting for and advising good government leaders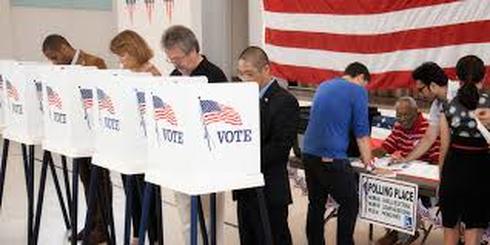 Goals: Educate, Enhance, and Empower
A. By being a liaisons to Faith Based organizations, Conservative candidates, party and elected officials.
B. We will reach out to educate the social, cultural, spiritual, and civic rights needs of our nation.
C. We will train political workers, volunteers, and candidates as leaders in the political arena.
---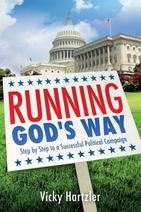 Member of Congress Vicky Hartzler: Running God's Way: Step by Step to a Successful Political Campaign
Running God's Way reveals the proven campaign techniques in God's Word and provides the winning strategies needed to succeed on Election Day. In this complete guide to campaigning, candidates, supporters, and Christians wanting to impact their world will learn how to:
• Write a winning campaign plan;
• Put together an enthusiastic volunteer team;
• Deliver a memorable message;
• Utilize technology to win elections;
• Raise needed funds to reach your goals;
• Implement a successful door-to-door program;
• Wage war from the trenches; and
• Get out the vote on Election Day.

​394 pages, softcover
$20.99
Click here
---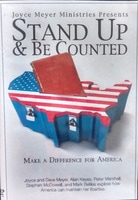 This 3-part DVD set entitled: Stand Up and Be Counted includes Mark Beliles, Joyce and Dave Meyer, Peter Marshall, Alan Keyes and Stephen McDowell.
$14.95
Click here
---
protesting and resisting bad leaders & policies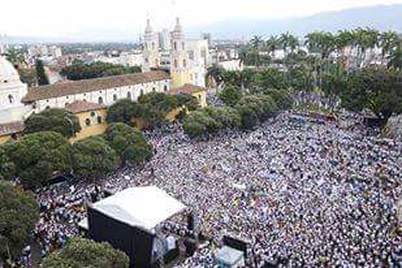 ---
Let us serve you. You may order books or courses below or discuss other tools and materials that fit your unique need by first contacting Mark Beliles here.