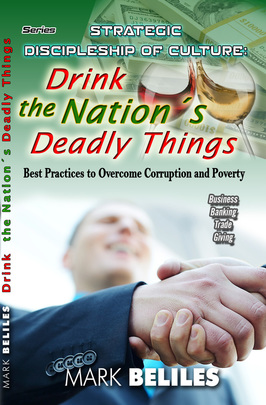 To Overcome Corruption and Poverty the Church must Disciple Nations & Cities to Drink their Deadly Things:



In the Great Commission found at the end of the Gospels Jesus made it clear that evangelism and church had a purpose: to "go . . .and make disciples of all the nations" (Matthew 28:19). In the historic church that first transformed pagan Europe into a Christian culture, we have evidence in history of how they understood their mission. They did not start building places of worship for several centuries. Their primary focus was on building people who were like ambassadors of another kingdom sent outside the church to every sphere of national life (i.e. the 7 "mountains" in each locality).

Often today the measurement of success for a pastor is if there is increasing numbers of members (and a mega-church is deemed superior), and construction of their own facilities. Along with that is the number of church activities and events (even though almost all are religious activities and rarely related to transforming culture outside the church). But in the New Testament those measurements of success are non-existent. Jesus himself and all of the Apostles would have been considered a failure by this criteria. None built a church building and their members were relatively small in number.

But when Jesus gave the mission to go preach, baptize and "make disciples of all the nations" He went on to also give them criteria for measuring themselves. In the parallel passage of the Great Commission found in Mark 16 Jesus added "signs" that would follow this mission. In other words, there was a way to measure progress of evangelism and discipling of nations. He gave them measurable goals as follows: "cast out demons, speak with new tongues, take up serpents and…drink anything deadly, and lay hands on the sick." Most people read these things in purely a personal manner, but since they followed Christ's reference to "nations" then these signs should be equally applied to the larger mission as well. Indeed when doing so, they become even more interesting.

​Let us serve you. For each of the best practices below you will find great teaching and suggested resources in the book above. You also may discuss other tools and materials that fit your unique need by contacting us.

3 Best Practices to Overcome Corruption and Poverty:
1 POWER TO CREATE WEALTH - Work, Business and Trade God's Way

2 MULTIPLYING YOUR INFLUENCE - Saving and Banking God's Way

3 TRUE COMPASSION - Biblical Principles of Giving and Caring for the Poor


---
---
Working and trading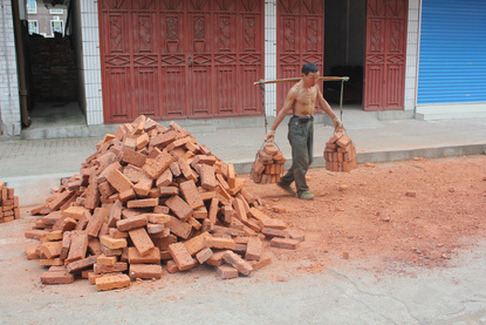 The workplace is where most Christians spend their time and is a vital part of advancing the kingdom of God. We especially focus on developing business leaders and workers in Biblical philosophy and best practices for the marketplace and economics. To know our philosophy of work and business read a free article that explains the high calling of work by clicking here.
---
Let us serve you. You may order books or courses below or discuss other tools and materials that fit your unique need by first contacting Mark Beliles here.
---
Below are some of our resources available for purchase: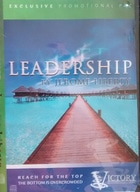 Leadership. DVD teachings by Jerome Liberty, pastor and successful businessman in South Africa.

$14.95
---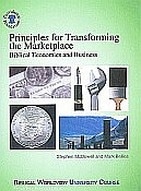 This course uses cds and a workbook to teach the vision and basic principles of work and business to help both the worker and the entrepreneur in their marketplace ministry.
Teachers are Mark Beliles and Stephen McDowell
To take this online course Click here.
$19.95
---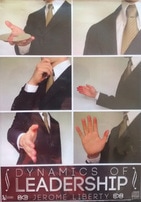 Dynamics of Leadership. DVD teachings by Jerome Liberty, pastor & successful businessman in South Africa.

$14.95
---

Equipping of business leaders and workers is done through the partner above
Strategies@Work, LLC (SAW) is a privately held management consulting company providing transforming solutions to organizations through management consulting, strategic planning, personal coaching and mentoring, and organizational training. SAW's philosophy is based on the presupposition that the timeless universal values and principles found in the Bible facilitate organizational excellence. The adroit application of these values and principles will enable organizations to achieve enduring world-class success.
The mission of SAW is to train and equip organizations that desire to embrace a biblical worldview as the basis of both its existence and operating practices. These organizations have the greatest potential to deliver excellent products and services, and to build an enduring legacy.
Contact Gerald Chester at www.Strategieswork.com
---
---
saving and banking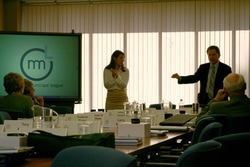 People must be equipped in the management of money, investing and then giving to transformational work, especially to the poor and needy.
We do this through this partner organization:

Contact Bryan Erickson at www.highwayfinancial.com

highWAY Financial Networks is a registered investment advisory firm that offers investment management and financial planning solutions for individual and corporate investors. Our portfolios are customized for each client and are serviced through a network of independent financial advisors.
After observing the influences of greed on both advisors and clients in the financial services industry, Bryan Erickson founded highWAY Financial Networks upon an inspirational vision with a higher purpose - to glorify God.
highWAY Financial Networks is building a new community of independent advisors who are committed to deliver a fiduciary standard of care for every client… a fresh perspective of integrity, accountability, and transparency.
highWAY Financial Networks provides a bridge to independence for advisors with a complete practice management platform as well as the freedom to incorporate principles of faith in their practice.
---
giving to the poor and elderly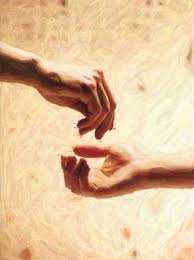 ---